Designed and Made In England
Shop All
Learn More About By Merryn
"Ultimately that's the difference of a beautiful product, not just how it looks but how it's made and how it makes you feel."
Find out more about how By Merryn started and our goal to create products that are beautifully made, that we couldn't find anywhere else.

Read More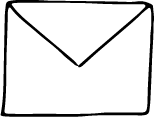 From Merryn
The blog with insights on our products, ideas for wearing plenty of stripes and thoughts from our founder, Merryn.
READ MORE
My sweater has just been delivered & oh my goodness I am so happy I made the purchase. The box, the packaging, the card and above all...the cashmere...wow, you truly have a beautiful product!
Catherine. C
My jumper arrived today and I love it so much, I put it on right away and have been wearing it all day. Someone at lunch asked me where it was from as they passed by.
Pippa. F